Below, you will find a few examples of notable earthquakes that has taken place in Honduras.
The 1980 Honduras Earthquake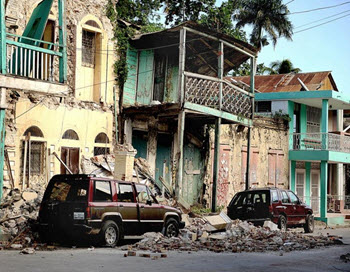 This earthquake took place on 9 August at 05:45 UTC time. In Honduras, it was right before midnight (23:47) on 8 August.
The magnitude of the quake has been debated, but most sources place it within the 6.4-6.7 surface wave magnitude span.
The depth was 22 km and the epicenter was located at 15.888°N 88.516°W, which is just offshore of Honduras' Caribbean coast, within the Gulf of Honduras.
The earthquake was felt throughout Honduras, as well as in Belize and parts of Guatemala, and there was even some damage reported from western Puerto Rico.
Damages
2 fatalities were reported. One of them was a man killed by a heart attack in San Pedro Sula.
In Honduras, the city that sustained the most damage was Puerto Cortés on the country's northern Caribbean coast, north of San Pedro Sula. 75 homes collapsed, and several other structures sustained serious damage, including a hotel, a Texaco refinery, and a rail line belonging to the fruit company United Brands.
The earthquake caused damaged to infrastructure, cutting off communications for many rural and coastal communities along Honduras' Caribbean coast.
Guatemala
In Guatemala, some damage occurred in the port city Puerto Barrios on the Gulf of Honduras, including the collapsing of two homes.
The 2009 Honduras Earthquake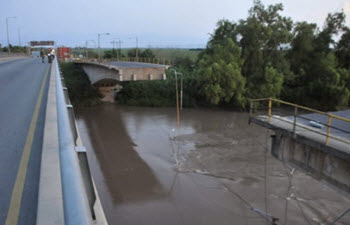 This 7.3 Mw earthquake took place on 28 May at 08:24 UTC time, which was 02:24 local time.
The depth was only 10 km, making this a comparatively shallow earthquake. It reached a maximal intensity of VII (very strong) on the Mercalli scale.
The epicenter was at 16.73°N 86.22°W in the Caribbean Sea, just north of Honduras' Bay Islands – famous for their scuba diving facilities. The distance between the epicenter and Port Royal was just 30 km.
The earthquake, which occurred in a transform fault zone known as the Swan Islands Transform Fault in the Cayman Trench, could be felt in many parts of Central America, from Cancún in the north to Panama in the south, and was also noticed in Colombia, Cuba, Jamaica, and the Cayman Islands.
Damages
7 deaths were reported, plus 40 injuries.
Over 130 buildings in northern Honduras collapsed or sustained notable damage. Two important bridges were seriously damaged, as were several levees and port terminals.
A large part of Honduras suffered from electricity outages, and had no telephone and internet services.
Damages outside Honduras
35 buildings destroyed and 80 buildings damaged in Izabal, Guatemala.
5 buildings destroyed and 25 buildings damaged in Belize.
The 2018 Swan Islands Earthquake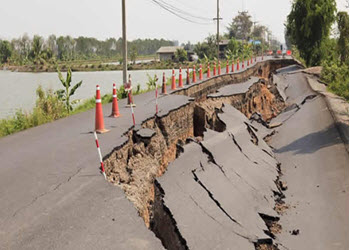 The 7.5 Mww Swan Island earthquake took place at 02:51 on January 10 UTC time. The local time in Honduras was 20:51 in the evening, and the date was still 9 January.
This was a comparatively shallow earthquake, with a depth of just 10 km.
The epicenter was at 17.469°N 83.520°W, which is 44 km east of Great Swan Island in the Yucatán Basin.
Damages
The maximal intensity never exceeded V (moderate) on the Mercalli scale, and no fatalities were reported.